The orientation Program for the First Year Junior sisters was held from 2nd to 13th October 2021. We had the inaugural Mass on 3rd at 7.00 am at Kattupatti near (Viralimalai) by Fr. Sujin OCD and Fr. Antony OCD from Manikandam. The theme for the orientation program was "Miracles happen when God mixes with us". To mark the significance of the day, we planted the Mango saplings in front of the house in responding to the call of Pope Francis "Care for the common home" and the CCROP commission celebrating the season of creation.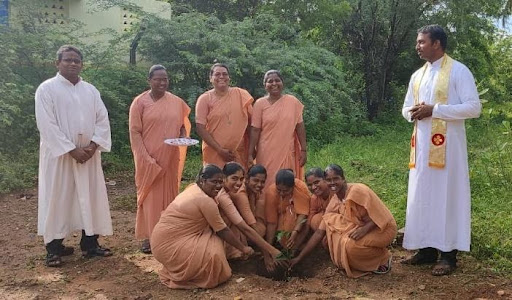 Vision, Mission and Charism of the Congregation, Meditation and contemplation, Spiritual accompaniment and accountability, health and hygiene, Eco Spirituality, Ignatian way and the paradigm of Ignatius, Art of cooking and hospitality, Auto therapy measures and acupressure, Social response in view of COVID 19, Art of accounting and personal auditing were the topics dealt during the programme.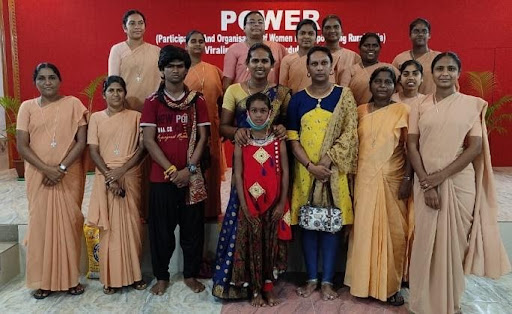 The junior sisters had an enriching experience to grow in the spirit of the Congregation and their consecrated life. The program came to an end with the sharing by the participants, evaluation and prayer.
The juniors returned their community with the spirit of enthusiasm to carry on the good work they have begun with the inspirational caption" Holding your hand Lord I take my step".
Sr. Amala SCC
Junior Mistress Province of Trichy