The province meet of the province of Tiruchirappalli for 2018 -19 was held on July 27, 2019. The day began with invoking the presence of God with a meaningful and inspiring prayer by the sisters of Namakkal community.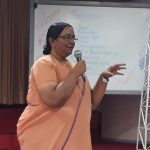 Sr. Jyothi Selvaraj, Provincial Superior, set the tone for the day with a cordial welcome with a thought provoking inaugural address.  It was delightful to see the newly professed sisters becoming the stars of the day during the opening ceremony with the colourful welcome as they take part in the province assembly for the first time.
The Province Report was presented by Sr. Regie Chinnappan, Provincial Secretary through video presentation followed by Bursar's Report by Sr.Vimala Singarayar, Provincial Bursar through powerpoint presentation. Various commission Reports were presented by coordinators of each commission through Video and Power Point presentations. The timely intervention of the sisters with their appreciation and comments after the report of each commission was enriching and enlightening.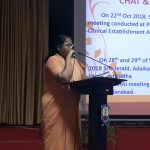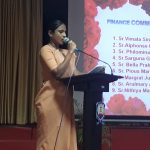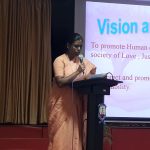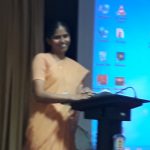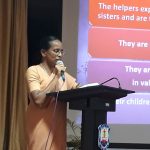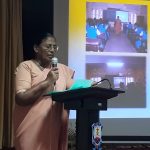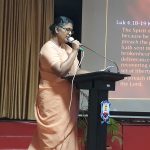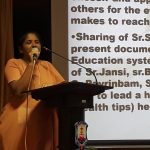 Mr. Jinna gave a talk on "Personal Health Care" through one-touch therapy, using which diseases can be cured without taking drugs. He shared his experiences through video clippings of different stages of patients getting cured through his one touch therapy.
The Junior sisters kept the congregation alive and active with their Action Songs and Quiz from Family Annals by the MCs (Sr.Amutha and Sr.Dhanam Mary) of the day.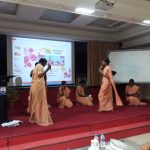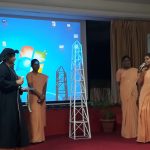 To cap it all, Sr. Jyothi Selvaraj addressed the gathering again. In her address she appreciated the sisters for their tireless commitment and hard work in living the patrimony of the Congregation and for carrying out the ministries entrusted to them with utmost care. The areas we need to look into also were highlighted and brought into notice. Sr. Jyothi thanked the sisters for the arrangements made to make the day meaningful.
The Holy Cross Anthem, which is dear to the heart of each member of the Congregation, was sung at the close of the Province meet.